4 nov. 2022 · Informatique
A few years ago, I created a small, lightweight web application that allows you to make an advent calendar by revealing a new image each day before Christmas.
It's called Advent Calendar, it's available on GitHub, and there is even a demo version online.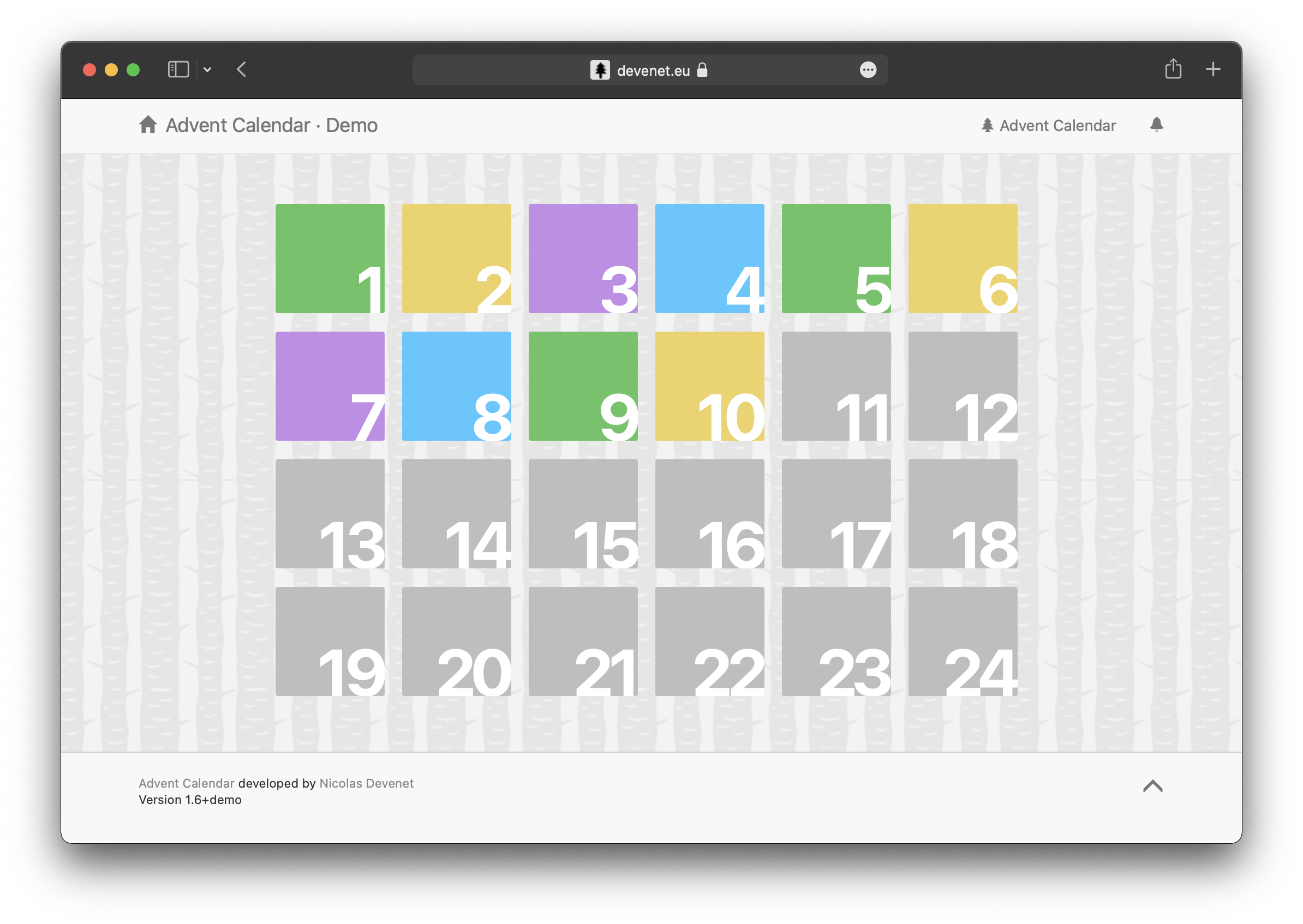 This PHP application is simple, light and fast. All you have to do is copy the downloaded files to your web server folder, and place the images or photos in the right directory. It is also possible to configure the application into a countdown to an event.
The following is a simplified installation and configuration guide, based on the more detailed documentation.
---